Access
American chinese christian educational & Social Services, Inc.
BRIDGING COMMUNITIES TOGETHER
IN CHRIST
We are a nonprofit, nondenominational Christian agency created to serve and empower Chinese immigrant families in and around Boston through a holistic Christian approach. We strive to help bridge generational and cultural gaps within families, believing that health and reconciliation are possible through Christ. We also hope to further the understanding of both the American and Chinese cultures for each generation and to encourage access to this multicultural society and to each other within the family.
We are looking for our next Director of Children and Families to lead our programs.
​
Summer Teacher recruitment has begun! Compassionate individuals needed to help our students continue learning and growing.
Please read about the work and impact in 2018-2019.
Thank you to all of our supporters.
Read about how ACCESS
has impactedur Children's Enrichment Program Teachers.​
​
​
- Yunzhu Zhou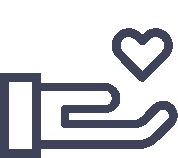 "Whoever is generous to the poor lends to the Lord, and He will repay him for his deed."